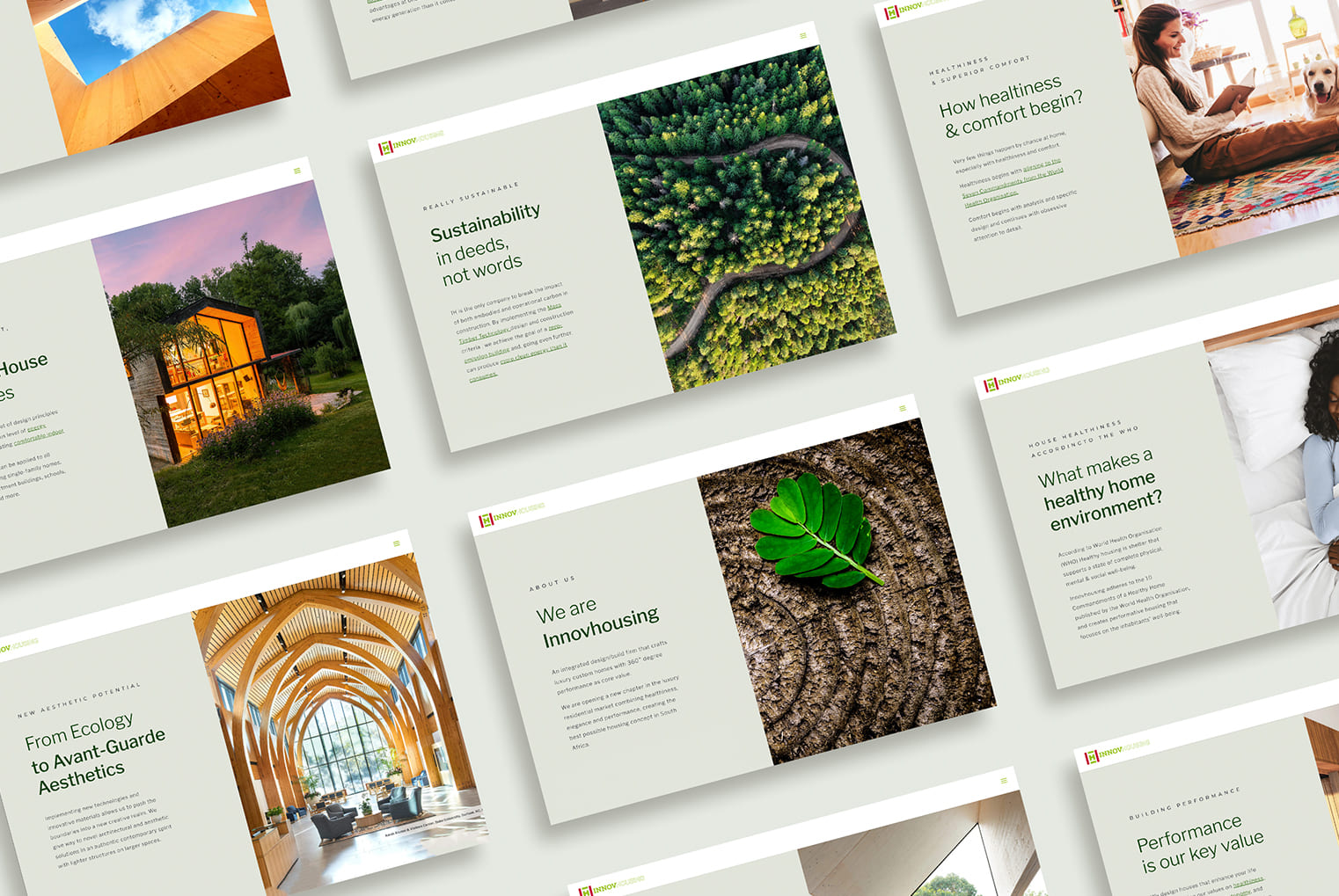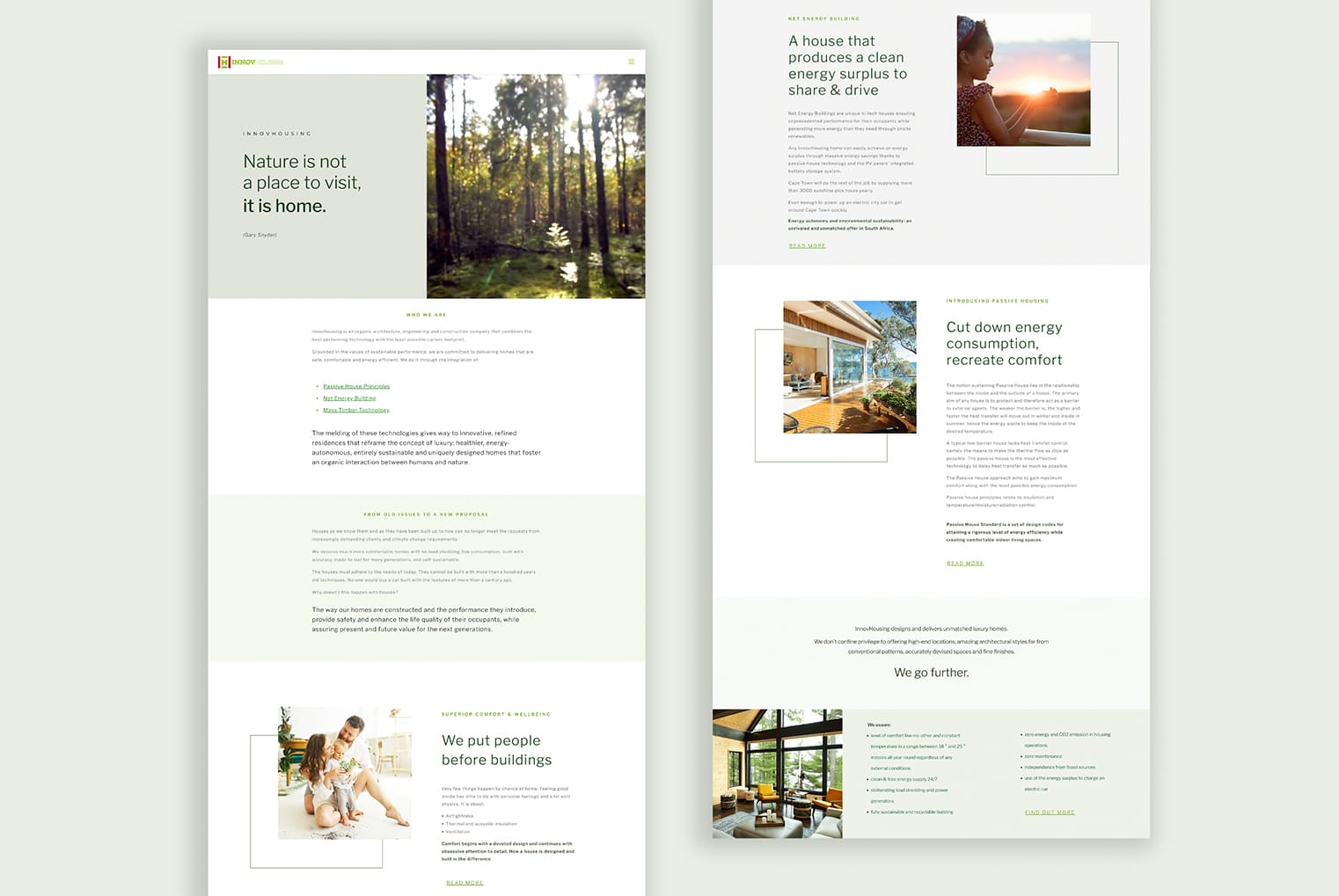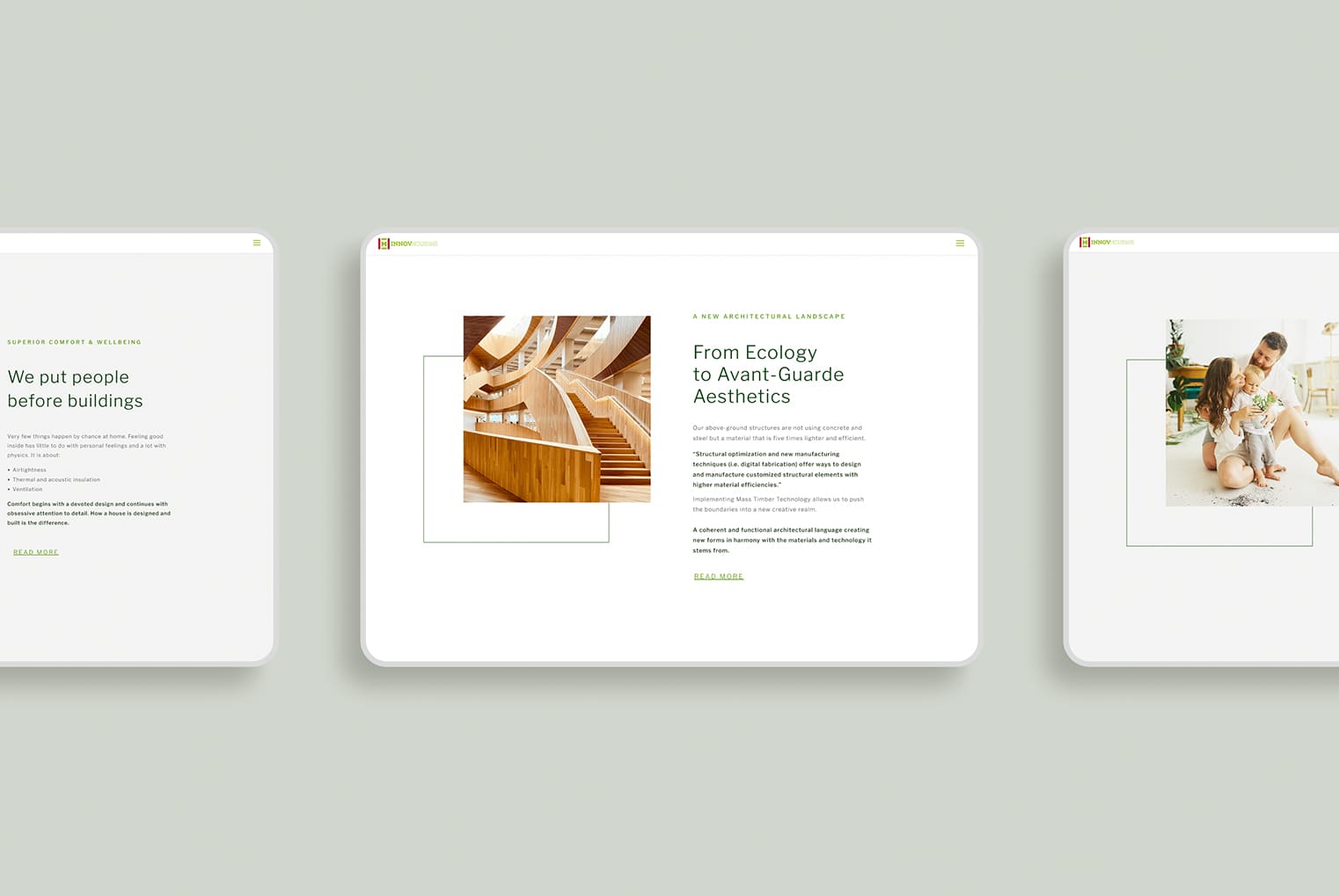 STRATEGY + WEB DESIGN & DEVELOPMENT
InnovHousing – A new concept that promotes sustainability, comfort & performance in the residential market
Innovhousing is an organic architecture, engineering and construction company that combines the best performing technology with the least possible carbon footprint. It aims to deliver homes that are safe, comfortable and energy efficient by pioneering the Mass Timber technology in the South African market.
The client asked for a minimal yet refined website with recognisable features. A web presence tha conveys a sense of clarity and comfort while feeling light and natural.
This was achieved through the use of a green/neutral colour palette, a soft-lined font and imagery to represent people in a safe home environment, natural forest landscapes and elements of mass timber architecture: translating the main core elements of the brand in its visual language.
The square that accompanies the photos is a recognisable graphic element that symbolises home, structure and architecture. The vertically split main header with the use of diversified font weights make the above-the-fold of this website stand out form the crowd, while maintaining a clean, modern look.
innovhousing.com
Made with creativity, love & attention to detail.
I am here to help you create a memorable visual identity for your brand, and a uniquely curated website, startegised to reach your future clients and make your dreams come true.