MARINA ARAKI DESIGN
Services
Beauty & functionality to make your brand stand out.
A set of services perfectly adapted to your needs.
Services
Visual Communication Consulting
Digital Design Strategy
Brand Development
Web Design & Development
Business Presentations
Brand Collaterals
White Papers & Web Publications
I have a wide portfolio of skills to satisfy your unique communication needs and expand your visibility on different media. I create a  bespoke visual language to enhance your brand presence and make it memorable.
I believe good design is the bridge between your vision and your opportunities; the creative way to present your unique proposition to the public. For this reason I believe that visual communication must be effective and understandable, user-friendly and coherent.
I aim to design your  brand presence by understanding your mission and envisioning a fresh style for it, following the best design criteria with incessant attention to details.
I create brands, websites and visual assets that make your brand stand out in its uniqueness.
I work in partnership with expert collaborators to provide you with a multi-comprehensive service that includes Digital Marketing Campaigns, Lead Generation, SEO, Social Media Management, Photography and Content Creation.
Beautiful, performative
& user-friendly design
I will bring your vision to life by developing clear communication design strategies,  memorable styles and beautifully effective design.
My goal is to turn your business into an epic and unforgettable online brand, optimised for engagement, conversion and ease of use.
A creative action that starts from listening and understanding.
Listen & Understand 
I hear you. And I ask you questions. I learn about you.  I engage with your brand to fully understand its values and create a design strategy that brings your vision to life, that meets you were you are, and connects the dots to where you want to be.
Research & Define
I research the landscape of your business, look at your competitors, and identify the ideal users; defining a strategy that visually highlights your strengths and gives a consistent, high quality shape to your digital presence.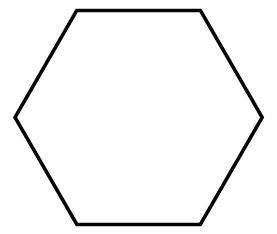 Design & Style
I create a tailor-made look & feel aligned to your brand, finding your unique expression, and highlighting what sets you apart from the competition. I create a visual landscape adapted to your personality, target market and future objectives.

Functionality & Reach
I develop your ideas and services into a digital reality where good design and efficiency integrate seamlessly; creating a product that feels authentic to your brand,  engages your users and makes you stand out of the crowd.

Share & Care
I support you and guide you on how to make best use of your visual identity ensuring you feel fully confident with implementing it across the board. I care for your vision and assist your growth every step of the way, with adaptive visual solutions to your new endeavours.

Get in touch!
Contact me for enquies and to start your new, incredible, project together!
+27 0763639214
47 Lower Rochester Road, Observatory, Cape Town
© Copyright Marina Araki Design 2022