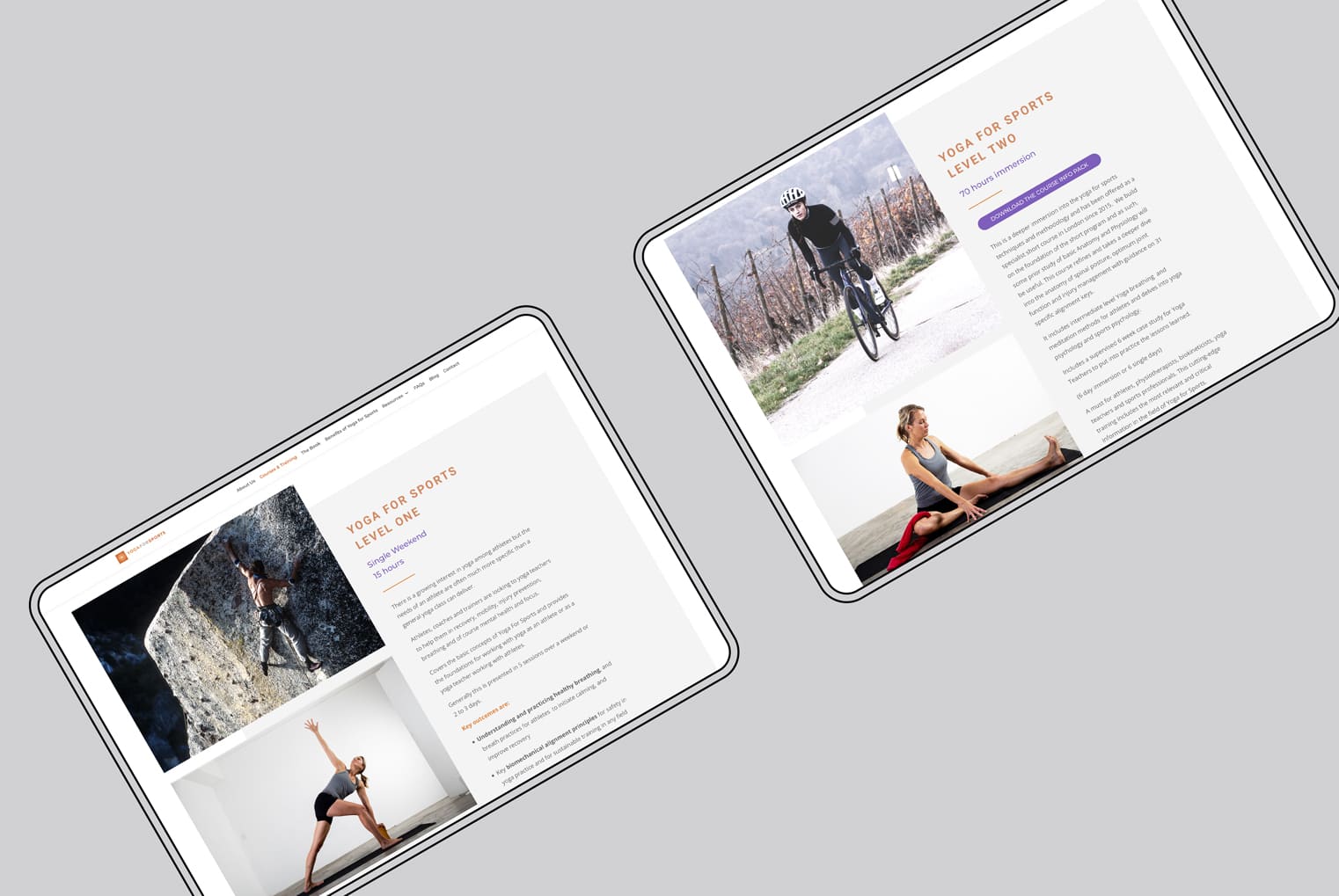 STRATEGY + BRANDING
+ WEB DESIGN & DEVELOPMENT
Designing a brand intersecting two worlds
Yoga for Sports is a project lead by Jim Harrington, internationally recognised yoga teacher, whom is aiming to bring the benefits of yoga to the world of sports.
The visual identity for the project was created with the objective of merging the ancient world of yoga to the modern and dynamic spirit of athletes' performance.
In the branding the ancient symbol of the Sri Yantra is rendered as an easily recognisable square logo, and matched with a modern and clean font. The colours evoque grounding and vitality, representing the unique brand's proposition.
In the website the same concept is achieved throught the use of a simple and clean layout, and imagery that aims to capture the essence of the sport practice.  An element of recognisability are the brand colours which represent spirituality and dynamism, to depict the core of the Yoga for Sports philosophy.
yogaforsports.co.za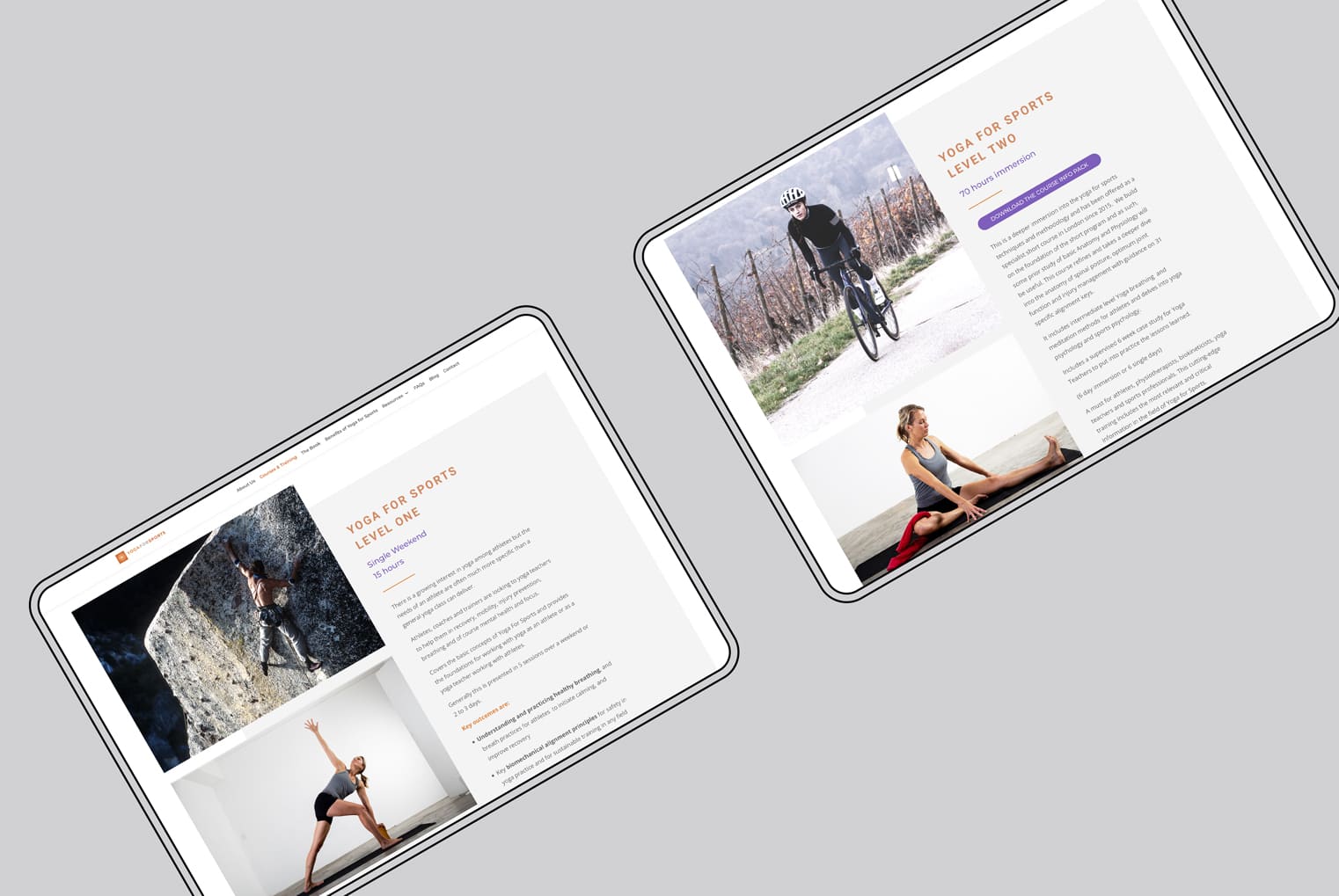 Optimised for engagement, performance & ease of use.
Creating an effective website is more than just about the visual design and structure. 
A truly engaging, functional, and successful website design takes into consideration your target audience, user experience, content creation and search engine optimisation.
I ensure that the end product both looks great and works well for users on multiple platforms and across multiple devices.
I integrate web design, web development and digital strategy, for a finished product that won't only look amazing, but will bring results too.
© Copyright Marina Araki Design 2022