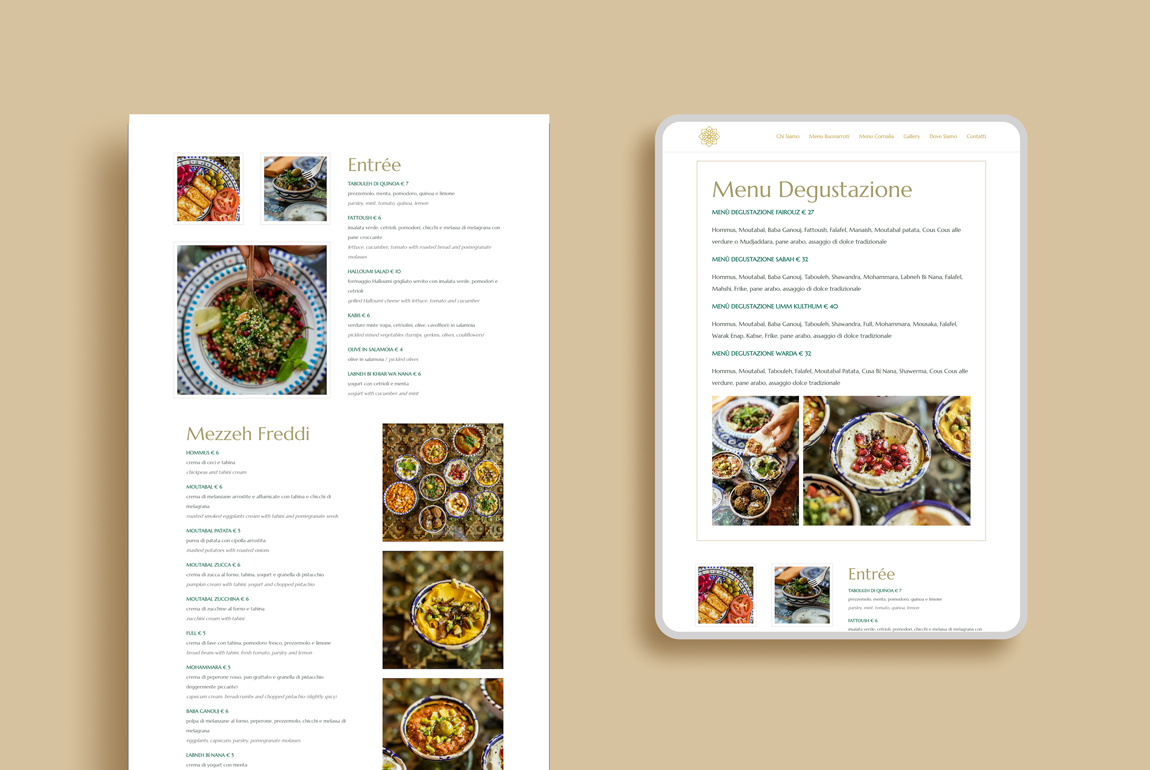 STRATEGY + BRANDING + WEB DESIGN & DEVELOPMENT
Fairouz Lebanese Restaurant
Fairouz is a trendy Lebanese Vegetarian Restaurant in Milan, Italy.
As the restaurant doubled in a new location, I was asked to create a new website to represent the style of dining and athmosphere of the restaurant and for users to access the menu and booking info easily.
This was achieved through the use of a bright and vibrant gold/teal green palette , a distinct font choice and a creative layout.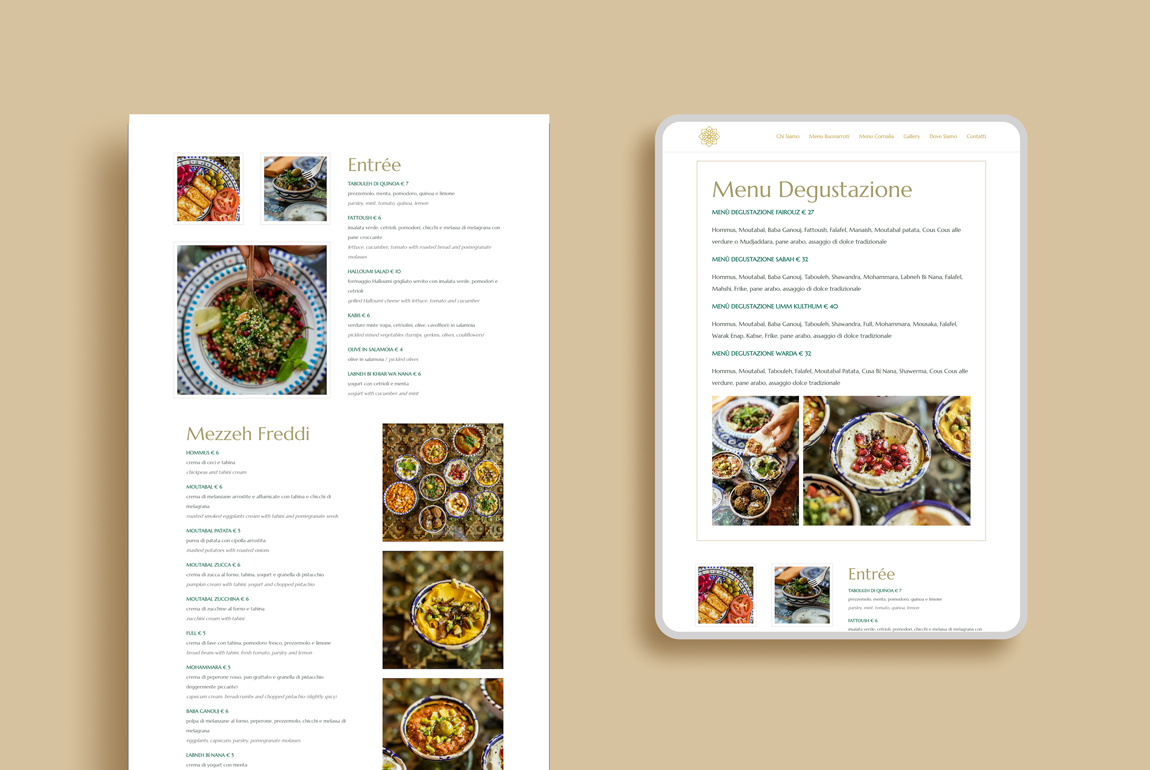 Optimised for engagement, performance & ease of use.
Creating an effective website is more than just about the visual design and structure. 
A truly engaging, functional, and successful website design takes into consideration your target audience, user experience, content creation and search engine optimisation.
I ensure that the end product both looks great and works well for users on multiple platforms and across multiple devices.
I integrate web design, web development and digital strategy, for a finished product that won't only look amazing, but will bring results too.
© Copyright Marina Araki Design 2022